Why Do You Need To Have A Video Conferencing Equipment For Your Meetings 
In today's interconnected world, conducting effective meetings is essential for business success. With advancements in technology, video conferencing has emerged as a powerful tool that brings people together regardless of their physical locations. In this article, we'll explore seven compelling reasons why you need to have video conferencing equipment for your meetings. Discover how this technology can enhance collaboration, productivity, and connectivity in your business endeavours.


1. Seamless Communication Across Distances
Video conferencing equipment eliminates the barriers of distance and enables seamless communication among teams and clients spread across different locations. With high-definition audio and video, you can connect face-to-face in real-time, fostering a sense of presence and improving the overall meeting experience. This ensures that everyone can actively participate, regardless of their geographical location.
2. Time and Cost Savings
Traditional face-to-face meetings often require travel, accommodation, and related expenses, which can be time-consuming and costly. Video conferencing equipment eliminates the need for extensive travel, allowing you to conduct meetings conveniently from your own location. This saves valuable time, reduces expenses, and boosts overall productivity.
3. Increased Collaboration and Engagement
Video conferencing equipment promotes collaboration and engagement among meeting participants. Through screen sharing, document sharing, and interactive features, you can share presentations, review documents, and collaborate on projects in real-time. This level of interactivity fosters better engagement, idea exchange, and decision-making, leading to more efficient and effective meetings.
4. Flexibility and Accessibility
Video conferencing equipment offers flexibility and accessibility, allowing participants to join meetings from a variety of devices, such as laptops, tablets, or smartphones. This flexibility enables remote team members, clients, and stakeholders to participate in meetings conveniently, irrespective of their physical location. With the option to join from anywhere, you can optimise team collaboration and make decisions faster.
5. Improved Productivity and Time Management
By eliminating the need for travel and reducing meeting-related logistics, video conferencing equipment enhances productivity and time management. Meetings can be scheduled and conducted promptly, minimising downtime and allowing participants to allocate their time more efficiently. Moreover, the ability to record video conferences enables easy access to discussions and facilitates information retrieval when needed.
6. Enhanced Visual Communication
Non-verbal cues play a crucial role in effective communication. With video conferencing, you can observe facial expressions, gestures, and body language, which are vital for understanding and building rapport. Visual communication adds depth and context to conversations, fostering better understanding and collaboration among meeting participants.
7. Sustainability and Environmental Benefits
In an era of environmental consciousness, video conferencing equipment offers significant sustainability benefits. By reducing the need for travel, it helps lower carbon emissions and minimises your carbon footprint. Embracing video conferencing as a primary meeting solution demonstrates your commitment to sustainable business practices and social responsibility.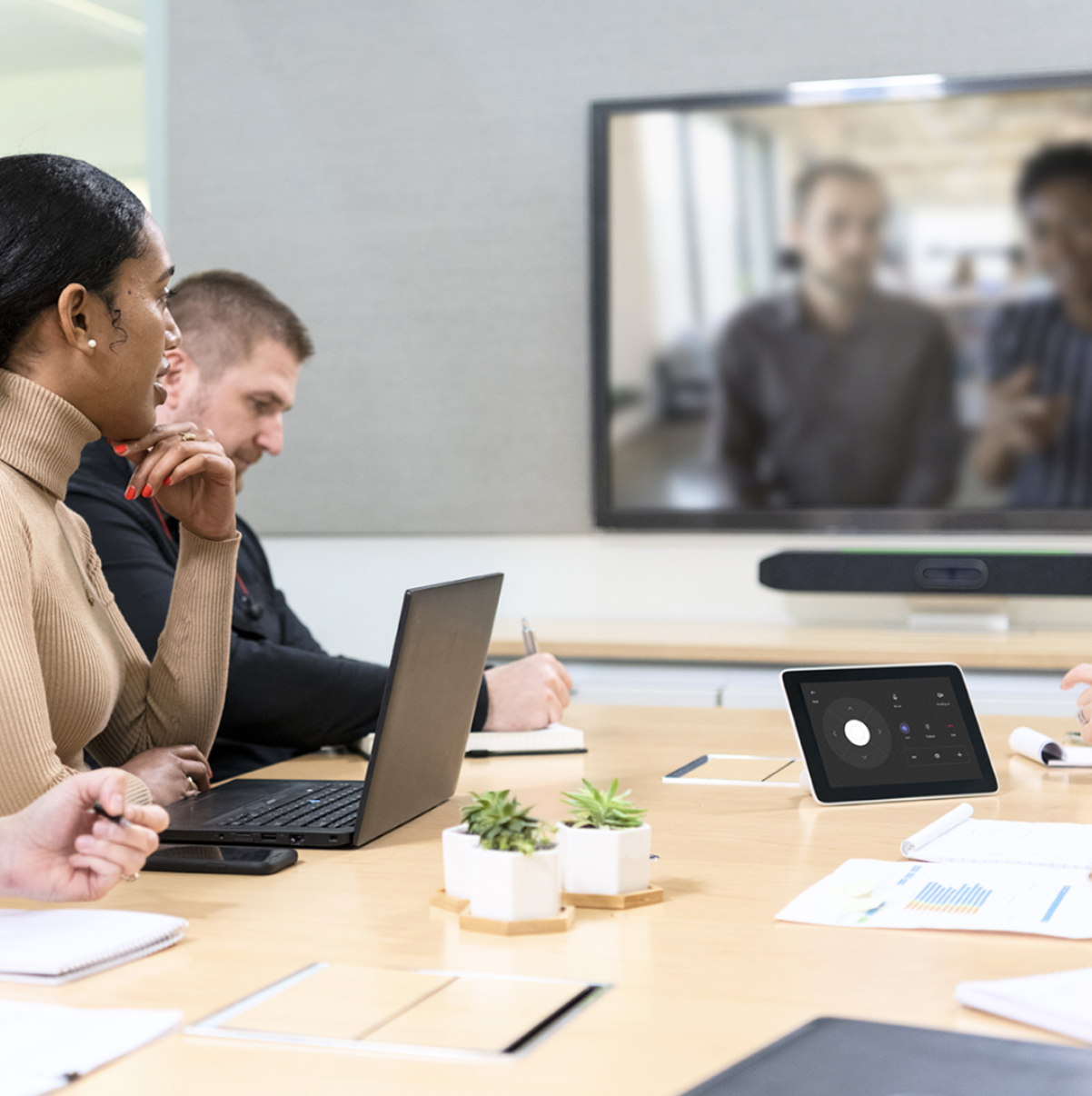 Investing in video conferencing equipment is a wise decision for any modern business. The advantages of seamless communication, time and cost savings, increased collaboration and engagement, flexibility and accessibility, improved productivity and time management, enhanced visual communication, and sustainability make video conferencing an essential tool for successful meetings.
Experience the power of video conferencing and witness the positive impact it can have on your business. Embrace this technology to connect with clients, collaborate with teams, and achieve your goals more efficiently than ever before.
Ready to revolutionise your meetings and elevate your business communication? Explore the possibilities of video conferencing equipment and unlock the potential of seamless collaboration and productivity. Contact Acme Associates today to discuss your video conferencing needs and take your meetings to the next level. Embrace the future of communication and drive success in your business!